Архив внутренней доски объявлений, часть 13 (36)
Для получения доступа к закрытому тестированию форума можно обратиться по электронному адресу, указанному ниже.
Приятного вам чтения!
P.S.: с любыми пожеланиями, предложениями, отзывами можно обращаться в e-mail admeister@mail.ru.
---
Doctor Nerve Никого не интересует?
Тяжёлый прогрессив/фьюжн, немного "кримзанутый". Агрессивный и истеричный. Есть два альбома: Skin (1995) и Every Screaming Ear (1997), содержащий несколько другие версии тех же треков, всякие эксперименты и джемы гитариста Ника Дидковски. Три трека ("Nerveware") написанны компьютерной программой, созданной Дидковски.
Всё 192 kbps.
И не поделится ли кто-нибудь другими альбомами?
---
Cerberus Shoal
---
Steam - Рисунки на камне
---
Evergreen
---
Gary Brooker - Within Our House/(No More) Fear Of Flying
Artist: Gary Brooker Ensemble
Album: Within Our House
Year: 1997
Bitrate: 320
On 28th September 1996, a crowd gathered at the beautiful 13th Century church of St Mary & All Saints in rural Surrey, England. The purpose was to rehearse and then perform two concerts in aid of church funds, the music varying from pastoral to gospel but all deemed appropriate!
The choir (numbering 16), string quartet, and organist were reading from music prepared in the weeks before by Gary Brooker, whilst the front line rock band played ad lib on acoustic instruments. The rector, the Revd. Geoffrey Willis, had managed to squeeze an audience of 150 into the ancient pews, half local congregation and half rock fans, and with 25 performers and the necessary staging and equipment, the little church was bursting at its sacred seams!
In the days before, Gary had decided to arrange a mobile recorder in case the unique evening turned out to be worth saving. As with any one-off effort, total perfection is not the objective, but rather to communicate to everybody present what live music is all about – Enjoying Yourself! and so bumps, groans, jokes, tuning, flying insects, and musical hesitancies, are all included as they happened, and as they were experienced by everybody that night.
The magnificent walls, arches, and windows of St Mary & All Saints have surely heard many sounds and words over its 700 year history, but as the echoes faded into the dark corners that night, it must have felt that something special had happened – it had – Within Our House.
/Gary Brooker/Gary Brooker Ensemble/Within Our House
Artist: Gary Brooker
Album: (No More) Fear Of Flying
Year: 1979
Bitrate: 320
Procol Harum fans (and I assume you are such or why the heck are you looking for Gary Brooker records ?! )Like a lot of you back in the early seventies I too judged a solo album by an ex-member of the Procol family by the same high standards we applied to that beloved entity.Thus: Robin Trowers guitar histrionics ala Hendrix were admirable, and Matthew Fishers pop oriented albums were nice, but nothing solo-wise was gonna fill the bill , because Procol Harum were the sum of their parts. Well thats the way I felt, too, until I picked this LP up in 1978. Staying faithful to a band you loved is one thing, its easy to forgive a member for a misguided attempt at self expression,but when a member of said band puts out an album as sastisfying as this one is..well,as we say in Oklahoma, "them grits got gravy!". Harum fans rejoice! Gary is singing with that magnificent voice, hes got the piano working like it should, and ol Keith Reids along for a couple of songs. It aint exactly Harum , but then it aint exactly not. George Martin produced this so its a tad too polite, if you know what I mean,and a little B.J. Wilson seasoning would have added some much needed chaos.Those caveats aside ;I give it a very high rating because Procol Harum fans wont be disappointed ,and if by some strange incident of computer mishap the Gary Brooker neophyte wandered through the garden fence by accident you just got lucky because one of the finest white soul voices out there is available for yer listening pleasure.Daves Fave; the completely un -Procol like "Angelina ".Its so cool, Herb Alpert cut an instrumental version on it!
/Gary Brooker/No More Fear Of Flying
Johnny Cash - Unearthed Могу выложить четыре диска из пятидисковой компиляции Джонни Кэша Unearthed (2003), ни один из которых до этого не публиковался. Пятый являет собой сборник из четырех альбомов Кэша в продюсе Рика Рубина, и потому малоинтересен. А здесь, помимо диска религиозных гимнов, представлены дуэты с Томом Петти, Гленом Кэмпбеллом, Ником Кейвом, Джо Страммером, Файоной Эппл, Карлом Перкинсом, Вилли Нельсоном, ранняя версия песни The Man Comes Around, оркестровая версия песни Леонарда Коэна Bird On A Wire и другие интересные вещи.
---
Jandek — 2005. When I Took That Train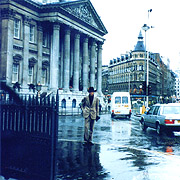 ---
Есть ли у кого Bebel Gilberto? Залейте, будьте добры!
---
Оффтоп

Огромное Всем спасибо за поздравления! Безумно приятно :)

---
Chumbawamba - WYSIWYG Chumbawamba - WYSIWYG
punk-pop-rock
VBR 192
в папке Chumbawamba
---
nicas dream господа, разыскивается композиция "Nicas Dream" в исполнении A. Farmer Quintet, на барабанах играет Ph. Joe Jones.
ни у кого часом нету?
очень нужно, спасибо
---
Die Knodel with Amy Denio - (1998) Non Lo So, Polo
---
RANI MRAZ, JUGOSLAVIA тогда еще... Была такая группа, в прошлом веке я ее слушала в прекрасной тогда еще Югославии. Может, у кого есть?
---
---
Johnny Cash - Unearthed
Johnny Cash
Unearthed I: Whos Gonna Cry?
Unearthed II: Trouble In Mind
Unearthed III: Redemption Songs
Unearthed IV: My Mothers Hymnbook
Bitrate 320
/Johnny Cash/Unearthed/
---
Solomon Schwartz Et Son Orchestra Где-то потерялся один из моих любимых дисков, не могу нигде найти.
Если у кого есть возможность залить диск с высоким bitrate, буду искренне признателен.
Solomon Schwartz Et Son Orchestra
SOLOMON SCHWARTZ
Jewish Twists of Solomon Schwartz
2004
SCD 050
CD Solnze Records
---
музыка + саунд трки нужны такие люди -
эмма шаплин
таривердиев
muse
девид боуи
техас
саундтреки к фильмам "тот самый мюнхгаузен" и "обыкновенное чудо"
очень нужно. ребенок заказал на подарок.
спасибо.
---
Chumbawamba - Readymades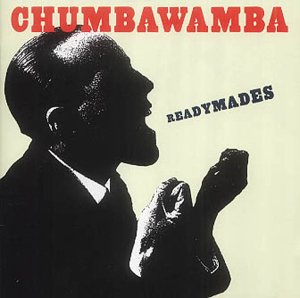 ---
Jack Johnson: Curious George: Sing-A-Longs and Lullabies for the Film (2006)
---
Don Ross: Wintertide - Guitar Music for Christmas (1996)
---
Don Ross: Passion Session (1999)
---
Don Ross: Robot Monster (2003)
---
Chava Alberstein. Like A Wildflower. 1975 По просьбе
loginov
---
---
Chumbawamba - Tubthumper Chumbawamba - Tubthumper
punk-pop-rock
VBR
в папке Chumbawamba
---
Jackie Allen - The men in my life Неделя Белого Женского Джаза продолжается ;-) совместно с
remi_jakovlevic
Исполнитель: Jackie Allen
Название альбома: The men in my life
Год выпуска: 2003
Стиль: jazz, vocal
Битрейт: 192
Ссылка: ftp/ Jackie Allen/ The men in my life
На пробу – одна из моих любимейших композиций "Spain" http://www.zone.ee/chetenok/jackie_allen_spain.mp3
JACKIE ALLEN
A talented jazz singer based in the Chicago area, Jackie Allen grew up in Milwaukee and Madison. Part of a very musical family, she played French horn early on in addition to showing talent as a singer. She attended the University of Wisconsin, where she learned a great deal about jazz; among her teachers was bassist Richard Davis. By 1987, she had moved back to Milwaukee, where for three years she sang regularly at the Wyndham Hotel while joined by organist Melvin Rhyne. In 1990, Allen moved to Chicago, where she has performed regularly as a singer who falls between jazz and cabaret. In the early 90s, Jackie Allen recorded Never Let Me Go, her debut album for the Lake Shore Jazz label; a long hiatus preceded the release of Which six years later.
THE MEN IN MY LIFE
RELEASED - MAY 13 2003
Jackie Allen has a warm voice and a wide interest in musical styles. The basic plot for The Men in My Life was that Allen pays tribute to the men in her life, the musical influences and inspirations rather than the personal ones. Although quite capable of singing jazz standards, she really stretches herself on this set, not only in her repertoire (which along the way includes songs by Paul Simon, Burt Bacharach, and Sting) but in the style, which ranges from relatively straight-ahead jazz to pop. The arrangements contain some surprises, and Kurt Elling makes a welcome guest appearance on "The Bad and the Beautiful." One needs a bit of an open mind toward pop and rock music, but having that, these interpretations by the Chicago-based Allen are easy to take and quite creative.
Jackie Allen Arranger, Vocals, Producer, Photography
Kent Anderson Executive Producer
Brian Bromberg Assistant
Jeff Burris Assistant
Michael Coakes Package Design
Orbert Davis Trumpet
Jerry "JD" Dornbusch Mixing
Julie Dorsch Project Producer
Kurt Elling Vocals
Eric Hochberg Arranger, Producer
Gerey Johnson Mixing, A&R
Steve Johnston Assistant
Ralph Jungheim Concept
Ben Lewis Piano
John Moulder Guitar
Matt Prock Assistant
Dane Richeson Percussion
Eddy Schreyer Mastering
Neil Tesser Liner Notes, Sequencing
Steve Weeder Engineer
Craig Williams Mixing
---