Архив внутренней доски объявлений, часть 13 (36)
Для получения доступа к закрытому тестированию форума можно обратиться по электронному адресу, указанному ниже.
Приятного вам чтения!
P.S.: с любыми пожеланиями, предложениями, отзывами можно обращаться в e-mail admeister@mail.ru.
---
Johnny Cash - Unearthed Могу выложить четыре диска из пятидисковой компиляции Джонни Кэша Unearthed (2003), ни один из которых до этого не публиковался. Пятый являет собой сборник из четырех альбомов Кэша в продюсе Рика Рубина, и потому малоинтересен. А здесь, помимо диска религиозных гимнов, представлены дуэты с Томом Петти, Гленом Кэмпбеллом, Ником Кейвом, Джо Страммером, Файоной Эппл, Карлом Перкинсом, Вилли Нельсоном, ранняя версия песни The Man Comes Around, оркестровая версия песни Леонарда Коэна Bird On A Wire и другие интересные вещи.
---
Jandek — 2005. When I Took That Train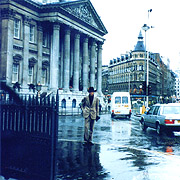 ---
Есть ли у кого Bebel Gilberto? Залейте, будьте добры!
---
Оффтоп

Огромное Всем спасибо за поздравления! Безумно приятно :)

---
Chumbawamba - WYSIWYG Chumbawamba - WYSIWYG
punk-pop-rock
VBR 192
в папке Chumbawamba
---
nicas dream господа, разыскивается композиция "Nicas Dream" в исполнении A. Farmer Quintet, на барабанах играет Ph. Joe Jones.
ни у кого часом нету?
очень нужно, спасибо
---
Die Knodel with Amy Denio - (1998) Non Lo So, Polo
---
RANI MRAZ, JUGOSLAVIA тогда еще... Была такая группа, в прошлом веке я ее слушала в прекрасной тогда еще Югославии. Может, у кого есть?
---
---
Johnny Cash - Unearthed
Johnny Cash
Unearthed I: Whos Gonna Cry?
Unearthed II: Trouble In Mind
Unearthed III: Redemption Songs
Unearthed IV: My Mothers Hymnbook
Bitrate 320
/Johnny Cash/Unearthed/
---
Solomon Schwartz Et Son Orchestra Где-то потерялся один из моих любимых дисков, не могу нигде найти.
Если у кого есть возможность залить диск с высоким bitrate, буду искренне признателен.
Solomon Schwartz Et Son Orchestra
SOLOMON SCHWARTZ
Jewish Twists of Solomon Schwartz
2004
SCD 050
CD Solnze Records
---
музыка + саунд трки нужны такие люди -
эмма шаплин
таривердиев
muse
девид боуи
техас
саундтреки к фильмам "тот самый мюнхгаузен" и "обыкновенное чудо"
очень нужно. ребенок заказал на подарок.
спасибо.
---
Chumbawamba - Readymades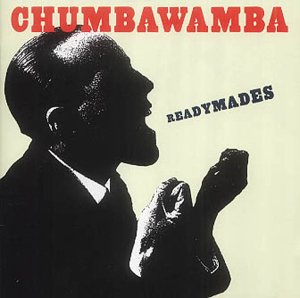 ---
Jack Johnson: Curious George: Sing-A-Longs and Lullabies for the Film (2006)
---
Don Ross: Wintertide - Guitar Music for Christmas (1996)
---
Don Ross: Passion Session (1999)
---
Don Ross: Robot Monster (2003)
---
Chava Alberstein. Like A Wildflower. 1975 По просьбе
loginov
---
---
Chumbawamba - Tubthumper Chumbawamba - Tubthumper
punk-pop-rock
VBR
в папке Chumbawamba
---
Jackie Allen - The men in my life Неделя Белого Женского Джаза продолжается ;-) совместно с
remi_jakovlevic
Исполнитель: Jackie Allen
Название альбома: The men in my life
Год выпуска: 2003
Стиль: jazz, vocal
Битрейт: 192
Ссылка: ftp/ Jackie Allen/ The men in my life
На пробу – одна из моих любимейших композиций "Spain" http://www.zone.ee/chetenok/jackie_allen_spain.mp3
JACKIE ALLEN
A talented jazz singer based in the Chicago area, Jackie Allen grew up in Milwaukee and Madison. Part of a very musical family, she played French horn early on in addition to showing talent as a singer. She attended the University of Wisconsin, where she learned a great deal about jazz; among her teachers was bassist Richard Davis. By 1987, she had moved back to Milwaukee, where for three years she sang regularly at the Wyndham Hotel while joined by organist Melvin Rhyne. In 1990, Allen moved to Chicago, where she has performed regularly as a singer who falls between jazz and cabaret. In the early 90s, Jackie Allen recorded Never Let Me Go, her debut album for the Lake Shore Jazz label; a long hiatus preceded the release of Which six years later.
THE MEN IN MY LIFE
RELEASED - MAY 13 2003
Jackie Allen has a warm voice and a wide interest in musical styles. The basic plot for The Men in My Life was that Allen pays tribute to the men in her life, the musical influences and inspirations rather than the personal ones. Although quite capable of singing jazz standards, she really stretches herself on this set, not only in her repertoire (which along the way includes songs by Paul Simon, Burt Bacharach, and Sting) but in the style, which ranges from relatively straight-ahead jazz to pop. The arrangements contain some surprises, and Kurt Elling makes a welcome guest appearance on "The Bad and the Beautiful." One needs a bit of an open mind toward pop and rock music, but having that, these interpretations by the Chicago-based Allen are easy to take and quite creative.
Jackie Allen Arranger, Vocals, Producer, Photography
Kent Anderson Executive Producer
Brian Bromberg Assistant
Jeff Burris Assistant
Michael Coakes Package Design
Orbert Davis Trumpet
Jerry "JD" Dornbusch Mixing
Julie Dorsch Project Producer
Kurt Elling Vocals
Eric Hochberg Arranger, Producer
Gerey Johnson Mixing, A&R
Steve Johnston Assistant
Ralph Jungheim Concept
Ben Lewis Piano
John Moulder Guitar
Matt Prock Assistant
Dane Richeson Percussion
Eddy Schreyer Mastering
Neil Tesser Liner Notes, Sequencing
Steve Weeder Engineer
Craig Williams Mixing
Друзья!
ПРЕДЛАГАЮ
:
-
James Carter
Live at Bakers Keyboard Lounge
[2004] (CD, битрейт по желанию)
-
Bireli Lagrene
,
Dominique Di Piazza
,
Dennis Chambers
Front Page
[2000] (CD, битрейт по желанию)
-
Bill Bruford
One Of A Kind
[1979] (160-320 Vbr)
Кто заинтересовался, отмечайтесь.
ИЩУ
:
-
Sam Rivers
Dimensions & Extensions
[1967]
-
Don Cherry
Symphony for Improvisers
[1966]
-
Jackie McLean
Destination Out!
[1963], другие альбомы 60-х гг. приветствуются
-
Art Blakey
Ugetsu
[1963],
Free For All
[1964]
-
Lee Morgan
The Procrastinator
[1967]
-
Quincy Jones
Walking in Space
[1969]
-
Wayne Shorter
Schizophrenia
[1967]
-
Mal Waldron
, любые альбомы
Спасибо.
---
Momus Пополнила коллекцию замечательного Momus-а двумя релизами:
Momus - Otto Spooky
Label: Analog Baroque
Format: CD
Country: UK
Released: 2005
Genre: Electronic, Rock
Style: Folk Rock, Synth-pop, Experimental
Momus - Forbidden Software Timemachine - Best Of The Creation Years, 1987-1993
Label: Analog Baroque
Format: 2xCD
Country: UK
Released: 2003
Genre: Electronic, Rock
Style: Lounge, Downtempo, Synth-pop, Indie Rock
---
David Gilmour - On an Island (2006)
---
Rick Wakeman - Night Airs
---
Malcolm McLaren - Largest Movie House in Paris
---
Thelonious Monk additions
---
Duke Ellington & John Coltrane
---
Спрашивали у меня творчество следующих команд, могу на затравку залить следующее:
Orange Goblin - Thieving From The House Of God - 2004 - stoner - cbr 320 s
Memento Mori - Life, Death And Other Morbid Tales - 1994 - doom progressive - cbr256 s
Macabre - Sinister Slaughter - 1993 - deathcore - cbr256 s
The Melvins - Stonerwitch - 1994 - stoner- в любом качестве
Misfits - Static Age - 1998 - punk - cbr320 s
Pink Floyd - Division Bell - 1994 - psychedelic rock - cbr320 j
Robert Plant - Fate of Nations - 1993 - hard rock - cbr320 j
Earth - HEX; or Printing in the Infernal Method - 2005 - drone doom - в любом качестве
Pelican - Australasia - 2003 - sludge/drone - в любом качестве
Отмечайтесь в комменты. Чем больше нас - тем меньше их (с) ;-)
Orange Goblin, Memento Mori - 3
The Melvins - 2
Macabre, Misfits, Pelican - 1
---
Mimi Fox (with Joey Defrancesco) - Kicks (1999) Для просящих вновь перезалила на фтп. Ну, про битрейт вы в курсах ;-)
Исполнитель: Mimi Fox (with Joey Defrancesco)
Название альбома: Kicks
Год выпуска: 1999
Стиль: jazz, guitar
Битрейт: 96
Ссылка: Mimi Fox/Mimi Fox (with Joey Defrancesco) - Kicks
Предпрослушивание на Амазоне:
http://www.amazon.com/gp/product/B00000I8Z0/qid=1140085589/sr=2-3/ref=pd_bbs_b_2_3/002-1605135-8678458?s=music&v=glance&n=5174
---
Simon & Garfunkel - Old Friends - Live On Stage
---
Yulara - All Is One
Essentially a duo (keyboardist/producer Robert Matt and sax/flutist Annie Hilsberg), on All Is One, Yulara lays the groundwork for an immensely unpredictable globetrotting experience with a soulful acid jazz groove and silky sax melodies, often complemented by Hilsbergs doubling on harmonic flute. Over these sparkling, uninhibited percussive notions are samples of musical vocal and instrumental snapshots from around the world, which either make this the ultimate travelogue or get in the way of cool accessiblity. Each track draws from a unique source-chanting Zen Monks from Japan, humpback whales from Newfoundland, natives from Mongolia and Borneo, aborigines from Australia, even a prayer from Vietnam. Whatever your take on the creative additions, this is one world beat experience which authentically takes its extra rhythmic fanfare from the shores of the world. And it works as rhythm and jazz, too. ~ Jonathan Widran, All Music Guide
Папка Yulara, 128 kbps
---