Архив внутренней доски объявлений, часть 12 (33)
Для получения доступа к закрытому тестированию форума можно обратиться по электронному адресу, указанному ниже.
Приятного вам чтения!
P.S.: с любыми пожеланиями, предложениями, отзывами можно обращаться в e-mail admeister@mail.ru.
---
The Beautiful South - снова на сервере По просьбе
kembrick
повторно заливаю 3 альбома The Beautiful South.
Подробности смотреть здесь:
http://community.livejournal.com/download_cd/4803134.html
---
---
Sylvie Vartan
Исполнитель:Sylvie VartanНазвание альбома:lEssentielГод выпуска:1995Стиль:chanson, swingБитрейт:128 Ссылка:ftp/sylvie vartan/1995 - lessentiel
По просьбе
alex__xela Информация для получения доступа к серверу сообщества
---
The Brown Derbies Сообщнеги, поделитесь сабжем?
---
Late Night Tales/Another Late Night с удовольствием прослушаем любое из серии Late Night Tales и его предшественника Another Late Night от Azuli Records.
спасибо от всего сердца.
---
French TV — 1999. The Violence of Amateurs
---
Сокуров - Одинокий голос человека Тут недавно просили выложить...
Оцифровка с винила, МР3 192, минимальная реставрация.
2 независимых архива по ~33М
хttp://rapidshare.com/files/1004846/Sokurov_2710Vdm.rar.html
хttp://rapidshare.com/files/1009524/Sokurov2_2710Vdm.rar.html
pass 2710Vdm
---
India.Arie "Acoustic Soul" (2001) По просьбе
enjoy_your_life
вновь выкладывается дебютный альбом американской соул-дивы, обладательницы двух премий Grammy, India.Arie.
---
MusicLook
Фолк на неделе
---
Arthur H - 1997 - Fete Trouble Arthur H - 1997 - Fete Trouble
cbr 256
на общественном сервере в папке Arthur H
Концертный альбом - мне показалось, что звук очень чутко передает атмосферу небольшого зала и контакта
артиста с публикой. Хотя мелодически мне ближе песни с уже выложенных альбомов.
http://community.livejournal.com/download_cd/5508778.html
http://community.livejournal.com/download_cd/5647057.html
А тут же больше... блюза, что ли...
---
Soundsystem А может быть есть у кого-нибудь алюбом 2020 Soundsystem "No order"??
Ну уж очень хочется!
Заранее благодарна!
---
бесаме ребят, а есть ли refree у кого-нибудь?
был диск, да потерялся очень глупо, а теперь не могу найти
---
The Who "Endless Wire" 2006
Рок-ветераны The Who анонсировали дату релиза и трек-лист своего первого за почти четверть столетия нового альбома. Диск, получивший название «Endless Wire», выйдет в свет аккурат на Хэллоуин - 31 октября.
В альбом вошли 19 композиций, в том числе и те семь, которые были выпущены в виде макси-сингла «Wire & Glass» летом этого года. Эта «мини-опера», как называют «Wire & Glass» сами музыканты, вдохновлена новеллой гитариста Пита Тауншенда «The Boy Who Heard Music». Используя предложенную терминологию, можно сказать, что «Endless Wire» - это уже «макси-опера».
В последний раз The Who баловали своих поклонников свежим материалом еще в 1982-м году, когда был выпущен альбом «Its Hard».
В нынешнем составе группы всего двое оргинальных участников - гитарист и автор песен Пит Тауншенд и вокалист Роджер Долтри. В записи пластинки также приняли участие басист Пино Палладино, клавишник Джон «Раббит» Бандрик и ударники Зак Старки и Питер Хантингтон.
1. Fragments 3:56
2. A Man In A Purple Dress 4:15
3. Mike Post Theme 4:28
4. In The Ether 3:35
5. Black Widows Eyes 3:07
6. Two Thousand Years 2:50
7. God Speaks Of Marty Robbins 3:26
8. Its Not Enough 4:02
9. You Stand By Me 1:36
10. Sound Round 1:21
11. Pick Up The Peace 1:28
12. Unholy Trinity 2:07
13. Trilbys Piano 2:04
14. Endless Wire 1:51
15. Fragments Of Fragments 2:23
16. We Got A Hit 1:18
17. They Made My Dream Come True 1:13
18. Mirror Door 4:14
19. Tea & Theatre 3:23
20. We Got A Hit (Extended Version) 3:03
21. Endless Wire (Extended Version) 3:02
And with that after 24 years of reunion tours, much anticipation, speculation, hearing loss, and another dead band member to get over, Who leader Peter Townshend and his sole surviving band mate singer Roger Daltrey return to recording as The Who with Endless Wire, perhaps the final breath to be taken by this legendary band on record. Not looking to relive past glories or to pretend they are still the wild guitar smashing band of their youth, what Pete and Rog have given us is what Townshend is quoted as saying above, "something else". Meet the new Who, not the same as the old Who....
Which is not necessarily a bad thing for these near senior citizens of the rock n roll game as they sound very comfortable in their new Who clothes, albeit a bit too comfortable at times. An album in two parts, really (the second half
being comprised of the full version of the "mini opera" Wire & Glass released this past summer) the album begins in familiar Who territory with the Baba O Riley like intro to "Fragments", a high concept number inspired by Petes weblog
novella "The Boy Who Heard Music" I will not even attempt to explain the meaning of this song to you, as Pete can barely explain it himself. And like Petes other high concept numbers on this album they are better left for the listener
to make what they want of them, as out of context they take on whatever meaning you like, Petes high minded pretensions notwithstanding. Fragments with its crashing drums, power chords, electronic doodling, and Daltrey and Townshends confident vocals recall "Who Are You" era Who and would of fit comfortably on that album 28 years ago.
Other tracks on the first half of the album similarly recall Who music gone past. "Mike Post Theme" is a compelling mid tempo tune that finds Daltrey at his howling best and Townshend pondering age, love, and the sometimes diminished
strength to love that comes with age, and "Black Widow Eyes" along with the single "Ive Had Enough" are both decent rockers that examine the ins and outs of falling in love and why we choose the ones we love, however poorly the fit
may be. Elsewhere at the start we find the "not the same as the old Who" band in acoustic numbers such as the mandolin infused spiritual panderer "Two Thousand Years", "God Speaks To Marty Robbins" and the far too short small gem "You Stand By Me". Townshend being a songwriter of formidable talent these are good tunes one and all, if not exactly stand out cuts. Not really sounding like a "comeback" as may of been expected, instead these songs give an impression of a final graceful bow, not making a fuss but not exactly going sleepily into the night, either. And "Man In A Purple Dress" is as good a song as Townshend has ever written, his contemptuous eye hitting a precise target of those who would hold themselves above others under the pretense of faith while laying judgment all the while. "Men above men or prats in your high hats/How dare you be the one to assess/Me in this god forsaken mess/You a man in a purple dress" Daltrey sings scornfully of what Townshend sees as the pretentious clergy. And this song indeed has the attitude and bite of the old Who, if not quite the vigor.
That is the "Endless Wire" portion of the disc. The aforementioned "mini opera" Wire And Glass in its entirety takes up the next part of the record, and this is when you start to realize what could of been so far as this album is concerned.
Like Fragments and the unfortunate Broadway style tune "In The Ether" from the first part of the record, Wire And Glass is inspired by Townshends novella The Boy Who Heard Music and it contains some of the strongest material on the album. "Sound Round" "Pick Up The Peace", "We Got A Hit" and "Mirror Door" are all songs that can stand up to the best rock music The Who have ever made. In a "were over 60 so give us a break" sort of way. The songs charge straight forward, are tuneful, and skillfully played by Pete and his new band of players. And the ballad that serves as the title cut and "We Made Our Dreams Come True" are also equally engaging. The problem is that Pete as songwriter and producer has chosen to keep these songs in shortened "mini opera" format, meaning they each clock in at less than two minutes a piece, same as they did on the Wire And Glass maxi-single that was released not long ago. The expanded version of the story we get here is unchanged except for Pete tossing in the slight tune "Unholy Trinity" and what can only be described as musical filler in "Trilbys Piano" and the experimental "Fragments Of Fragments". Which is exactly that and pretty much wasted space.
What is frustrating about Endless Wire is you can here greatness emerging but it never quite arrives. While the first part of the album sends signals of setting something up, the second half only delivers halfway on that promise with just
three of its ten songs being full versions to accommodate Townshends mini opera pretensions even the most astute listener would be hard pressed to decipher. Two of its ten songs are included as bonus cuts in full length versions and it just makes you wonder why not all could of been included the same. If you consider the serviceable but weaker acoustic tracks of the first half of the record and the musical filler of the second, you begin to realize by trimming the fat off
the album and expanding the Wire And Glass tracks to be included among the rest of the album in there full versions you start to get the picture of a very, very strong WHO record. Instead what we get is some old Who, some new Who, and just a bit too much of Townshend now unrestrained by a once watchful Daltrey and Entwistle turning The Who into his own personal vehicle to get his high concept ideas across. Trouble is they dont really come across fully without lengthy literary explanations by the author. And while ambitious and interesting, some ideas are better left on the written page and out of the realms of music making. In the case of Endless Wire on a whole less would have been more, mini operas be damned. Instead more is less and what is more isnt much at all. And it makes for an album that shows brilliance but is sometimes inconsistent at best. So is this The Who? Sure, why not. Its some of the old Who, a lot of the "new Who", and Who like in various different ways. But is it The Who. That I assure you it is not. It is as Townshend put it "something else". And what that something is appears to be a band that remembers being The Who, but for time passing and band members come and gone is not quite. This is Pete and Roger having one last go. The songs of Endless Wire are mature, sad, hopeful, and melancholy even. And the album has the sound of two old rockers making one last stand. It could have been more, but with Townshend in complete control this was most likely the album he intended to make, more or less. It has peaks and valleys and some things that would have better been left behind in favor of consistency and bringing it all together. But its hard to complain when what is good is generally very solid and well done. And its nice to hear those power chords blasting, drums bashing, and howling vocals once again. Long Live Rock, as someone once said. Be it dead or alive...
Download
(VBR Joint Stereo, ~82 Mb):
http://rapidshare.com/files/885757/The_Who-Endless_Wire-2006-MP3.rar
Djam Karet "Night For Baku" По заявкам трудящихся
Djam Karet
"Night For Baku" (2003) (320 kbps)
Tracklist:
1. Dream Portal (5:27)
2. Hungry Ghost (9:17)
3. Chimera Moon (7:08)
4. Heads of Ni-Oh (8:03)
5. Scary Circus (3:41)
6. The Falafel King (3:23)
7. Sexy Beast (4:25)
8. Ukab Maerd (7:56)
9. The Red Thread (10:31)
Исполнитель:
Djam Karet (оф сайт группы)
Название альбома:
Night For Baku
Год выпуска:
2003
Стиль:
prog-rock, electronic
Битрейт:
320
Ссылка:
//Djam Karet//
Информация для получения доступа к серверу сообщества
рецензия на rockhell.spb.ru
рецензия на progmusic.ru
---
Burt Bacharach Очень-очень ищется
Burt Bacharach и
Dionne Warwick!
---
Дайте пожалуйста ... Kenny Garrett
"Beyond The Wall" (2006)
http://beta.asoundstrategy.com/kennygarrett/
Заранее спасибо.
---
Банзай! Есть некоторое количество альбомов, готов поделиться.
PS1 Постарался отфильтровать то, что уже есть на серваке, но весь список промониторить сложно, sorry.
PS2 Просьба - оформления анонса остается за запрашивающим и не все сразу :)
---
animus_ater
, слышал, у вас Elend есть? Сможете выложить? Было бы здорово:)
---
Don McLean
---
Машнинбэнд Перерыл пол интернета, нигде не могу отыскать эту группу, только отдельные песни. Может у кого завалялось?
---
В папке MONO [Tzadik New Japan]лежат альбомы двух разных коллективов MONO,одни Mono играют пост-рок,другие электронику. Просьба к администраторам сообщества-сделать ещё одну папку,назвать её - MONO ,и перенести в эту папку альбом 1997-Formica Blues ;))
---
Violent Femmes - 1986 - Blind Leading The Naked Довольно редкий альбом (и один из моих любимых - кое-что даже с него играли) культовой американской фолк-панк группы. Из Штатов так и не смогли привезти компакт - не нашелся, так что пришлось грабить винил, песочек присутствует. Альбом продюсировал Jerry Harrison (Talking Heads).
---
Isaac Hayes
Нет ли у кого
Isaac Hayes
особенно Hot Buttered Soul интересует!
=))
---
Дамы и господа, нет ли у кого-нибудь
чудесного альбома Sandro Perri он же
Polmo Polpo "Like Hearts Swelling"
Constellation Records 2003?
---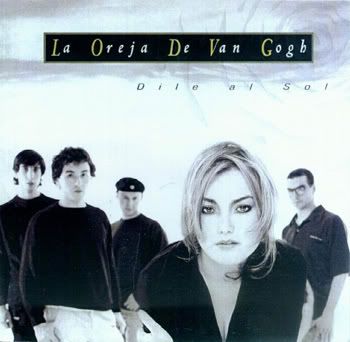 ---
OST "Empty Houses" 2004 Ищу OST к фильму Ким Ки-Дука "Пустой дом".
Такие он имеет названия в разных вариантах:
3-Iron
Bin jib
Empty Houses
---
Infusion - Six Feet Above Yesterday
Infusion - Six Feet Above Yesterday
Может есть у кого? Буду признателен..
---
Das Weeth Experience - 1999 - Aural Scenic Drive
---
Mono 1997
---
Название альбома: The Eternal Sunshine of the Spotless Mind OST
Год выпуска: 2004
Стиль: Soundtrek
Битрейт: 192
Ссылка: http://ifolder.ru/298951
---
Rainbow Продолжаем по просьбам. 1, 2, 3, 4
Исполнитель:
Rainbow
Название альбома:
"Difficult to Cure"
Год выпуска:
1981
Стиль:
Rock
Битрейт:
320
Track listing:
1. I Surrender
2. Spotlight Kid
3. No Release
4. Magic
5. Vielleicht Das Nachste Mal (Maybe Next Time)
6. Cant Happen Here
7. Freedom Fighter
8. Midtown Tunnel Vision
9. Difficult To Cure (Beethovens Ninth)
Общественный сервер, папка
"Rainbow"
.
Просьба отмечаться.
---
Elf Продолжаем по просьбам. 1.
Исполнитель:
Elf
Название альбома:
"Trying To Burn The Sun"
Год выпуска:
1975
Стиль:
Rock
Битрейт:
320
Track listing:
1 Black Swampy Water
2 Prentice Wood
3 When She Smiles
4 Good Time Music
5 Liberty Road
6 Shotgun
7 Wonderworld
8 Streetwalker
Общественный сервер, папка
"Elf"
.
Просьба отмечаться.
---
Filteria - Heliopolis





Исполнитель: Filteria
Альбом: Heliopolis
Год: 2006
Жанр: goa-trance
Формат: MP3 VBR@200-220

Один из лучших современных представителей жанра.
---
Fred Frith/John Zorn Duo
Исполнитель:Fred Frith/John Zorn DuoНазвание альбома:50th Birthday Celebration Volume FiveГод выпуска:2004Стиль:jazzcoreБитрейт:lossless (flac/wav+cue)Ссылка: ftp://dcdnet.ru/!!!Lossless/Fred%20Frith-John%20Zorn%20Duo%20-%2050th%20Birthday%20Celebration%20Volume%20Five/
Информация для получения доступа к серверу сообщества
---